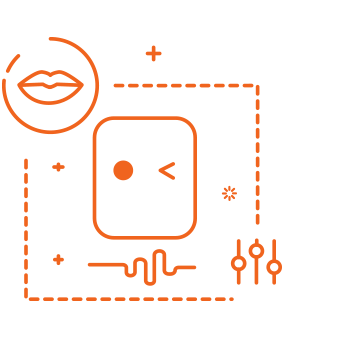 Mouth: Whole-Chain Voice Technology
OrionStar's proprietary voice interaction system has industry-leading, whole-chain, far-field voice technology and the most complete voice content matrix. It supports small-scale, password-free payment based on voiceprint.
Its independently-developed OrionStar Speech OS technology has been applied to Xiaomi Mi AI speakers, Huawei AI speakers, Midea AI speakers, Ximalaya speakers, Cheetah Mobile's Cheetah Voicepod, securing a more than 30% share in China's intelligent speaker market and hence becoming the "most extensively used" AI speech system. According to statistics, the OrionStar Speech OS technology serves more than 30 million speech-based commands and requests every day, with its far-field speech data totaling several million hours and its user base amounting to nearly 100 million (on more than 100 million activated devices).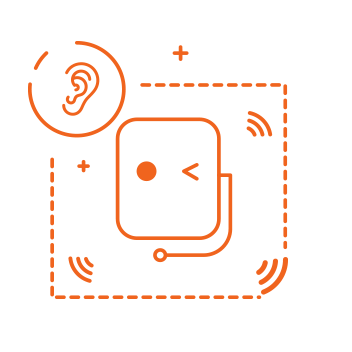 Ears: Microphone Arrays
Our proprietary robot uses a ring array of 6 microphones for 360-degree full-field coverage. It has been proven in 150 million wake-up tests. It can interact from a distance of 5 meters and is tailored to different scenarios.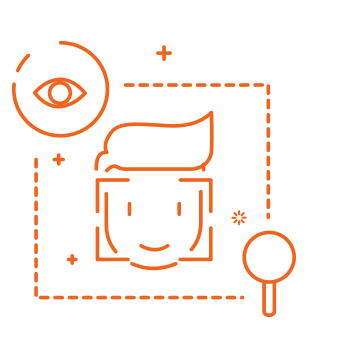 Eyes: All-Round Perception Visual Recognition
The proprietary facial recognition algorithm won first place at the MS-Celeb-1M hosted by Microsoft. It can accurately recognize and track human faces and figures, perform gender and age analysis, gesture and motion recognition, and object recognition and positioning. It supports access control, payment, conference booking, review and mobile applications,. At the same time, visual technology has been applied to service robot products, allowing them to interact visually and assist in navigation and obstacle avoidance.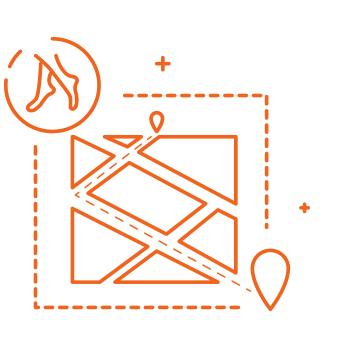 Legs: Indoor Automatic Navigation
Our proprietary indoor navigation system applies industry-leading, low-cost, and multi-modal navigation technology and multi-sensor fusion. It can precisely position itself, actively avoid obstacles, and autonomously optimize routes. It has a full-day's battery life and can automatically recharge
Hands: Six-Axis Mechanical Arms
The mechanical arms integrate industry-leading visual and motion control algorithms for mechanical arms and come with an intelligent tutorial system, a remote back-end monitoring system and an array of AI APIs. The six-axis mechanical arms enable you to build a powerful robot and OrionStar is at your service for everything you need to have your products released.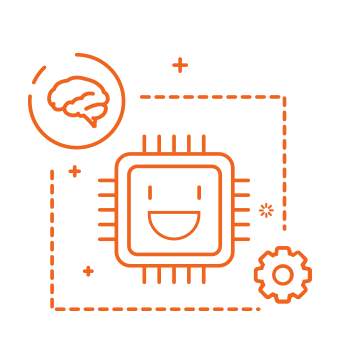 Brain: Chip + Algorithms
It is equipped with a state-of-the-art robotic nervous system and hardware-accelerated deep learning algorithms that enable fast recognition of human faces and figures, speech and semantic customization capabilities, far-field recognition, wake up free conversation, multi-session interaction, and voiceprint technology.
In addition, OrionStar and Rockchip have jointly released the industry's first whole-chain AI voice chip - OS1000RK. OS1000RK uses a low-power and high-performance CPU core - 64-bit 4-core ARMCortex-A35, integrated with CODEC (8-channel ADC and 2-channel DAC), which can support 8 microphone arrays at low cost. The hardware voice activity detection (VAD) features a very low-power standby function. The dedicated instruction set optimizes the operation of the neural network.