Smart Service Robot Family
Smart Receptionist Robot
Smart Delivery Robot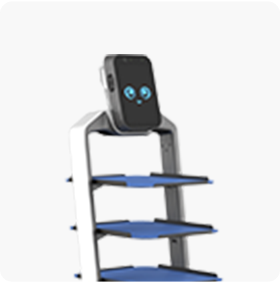 Need to deliver meals and attract customers? This robot does both. With an adjustable open tray design, this robot is capable of autonomous walking, precise navigation, intelligent obstacle avoidance, customer engagement, voice interaction and multi-machine collaboration. Delivering meals at peak hours and promoting business in between, this robot delivers up to 600 trays per day, reducing labor costs and increasing efficiency by 2-3 times of manual delivery.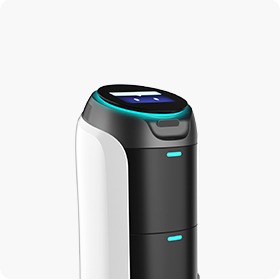 Elevate your delivery game with Sky, a compact delivery robot that rides elevators autonomously to provide VIP service to your guests or tenants. Designed for high-density scenarios like hotels and office buildings, Sky verifies staff's ID via facial recognition in milliseconds, calls the elevator, notifies the recipient, and returns to the charging dock once the delivery is completed. Sky also supports multi-stop delivery on a single trip.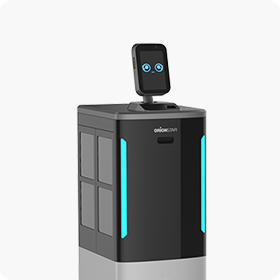 Meet Max, an ultra-large-capacity delivery robot that maximizes your delivery efficiency. Its sturdy, closed storage design holds a cargo maximum of 158 liters and 30 kg (66 lbs). Max automatically optimizes delivery routes, supports multi-stop delivery, and avoids pedestrians and obstacles. It can be quickly deployed in karaoke bars (KTV), hospitals and office environments.
Smart Retail Service Robot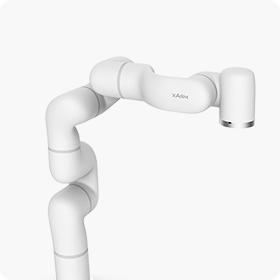 The six-axis consumer-grade robotic arm can perform a variety of complex, customized tasks, such as food preparation and bar tending with no user programming required, making it the ultimate cost-effective solution to evolve your business. The robotic arm combines the Arm UI intelligent teaching system, remote background monitoring system, rich artificial intelligence API and minimalistic design.

The Robotic Coffee Master simulates master-level brewing techniques as complex as curves and spirals with millimeter-level stability and accuracy (reset error ≤ 0.1mm), thanks to 3,000 hours of AI learning, 30,000 hours of robotic arm testing and machine vision training. Space-saving and high-performing, the humanoid robot barista only takes up 3 square meters of space and can flawlessly make up to 1,000 cups of pour-over coffee every day, with each cup brewed to perfection.
Voice Service Robots
Cheetah Voice Assistant
Driven by Cheetah Mobile's signature AI software, Cheetah Voice Assistant intelligently manages user's calls by answering missed or undesired calls and forwarding call conversations via a mobile app or WeChat. Available in different real-person voices, Cheetah Voice Assistant can hold fluent conversations and respond to different queries naturally.
Smart Customer Service
Cheetah Mobile's Smart Customer Service is an AI-driven voice interaction system that provides an efficient and seamless customer service experience. It simulates real-person conversations, intelligently responds to initial questions from customers, and transfer calls to human operators when necessary.
Shopping Mall Robot Interactive Marketing Network
Specially designed for shopping malls, Cheetah Mobile's Robot Interactive Marketing Network is an industry-leading marketing initiative based on human-robot interactions. Doubling as a coupon center and intelligent information desk, Cheetah Mobile's shopping mall robots attract customers, display advertisements, issue location-specific coupons, provide shopping guides and find store locations.
Leveraging voice interaction and AI technologies, the shopping mall robots can integrate celebrity and entertainment marketing campaigns to amplify partner promotions and build strong brand recognition, creating a memorable consumer experience. To date, more than 12,000 Cheetah Mobile service robots are serving over 1,200 shopping malls in 41 Chinese cities.
Smart Education

Cheetah Mobile's Smart Education program is designed to nurture specialized talent in the AI service robot industry. Leveraging its cutting-edge AI technology and robot portfolio, the program provides both schools and companies with a comprehensive curriculum, teaching environment, qualification certification, teacher training and other services.
AIoT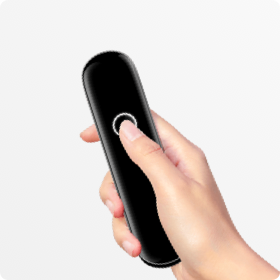 Powered by OrionStar and Microsoft-developed technologies, CheetahTALK offers users clear, accurate voice translations for 20 different languages with the push of a button. This translator is the ideal companion for visiting foreign countries, business travel or simply learning a new language. It has a compact design and the battery lasts 180 days in standby mode, or 24 hours with continuous use.
CheetahTALK Plus
A powerful upgrade of CheetahTALK, CheetahTALK Plus displays real-time translations for 32 languages on its 1.54" display screen. It also offers instant offline translation for English, Chinese, Japanese and Korean, providing users a handy device for travel. Lightweight and portable, CheetahTALK Plus lasts 50 days in standby mode and supports two hours of continuous use between charges.
Robot Ecosystem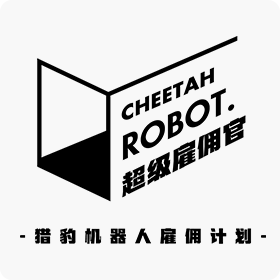 Let the Cheetah Mobile robot family help with your next event. Best for exhibitions and corporate meetings, our robots can provide your guests with contactless, prompt service, and create an elevated atmosphere.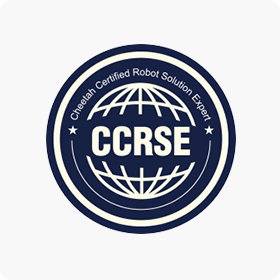 Issued by Cheetah Mobile and OrionStar, the Cheetah Certified Robot Solution Expert (CCSRSE) is the service robot industry's first talent certificate. CCSRSE offers two levels of training and certification: Level 1 for all sales, business, and operations personnel, and Level 2 for robot developers. Companies and individuals will receive this certification upon completion of the training.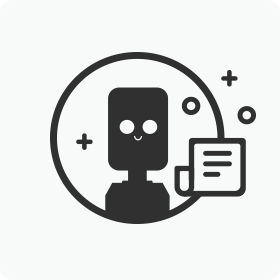 Cheetah Mobile launched the Robot Ecosystem Partner Program to advance the smart service robot industry. The program provides partners with training support, technology and marketing to help them develop innovative solutions and business best practices.